The Australian Institute of Employment Rights (AIER) works in a variety of ways. A respected think tank, it is a leader in the development of informed, contemporary and balanced ideas in the area of workplace rights.
It is place of research, working with its team of leading academics, legal experts and industrial relations practitioners to undertake substantial research and analysis that aims to offer new ideas and models for decent and efficient workplaces.
AIER is an influential and sensible voice in the area of workplace legislation, contributing significantly to the development and improvement of Australian policy and towards legislative reform.
As a trainer, educator and moderator, AIER works on-the-ground with organisations, workers and their representatives to create more positive and efficient workplace models and environments.  AIER collaborates with like-minded organisations to develop and implement programs that educate and empower. It is also a resource for community organisations, educational institutions, the media and the general public.
AIER is an advocate and agitator, championing the fundamental rights of employers, workers and the public interest, and arguing for the importance of cultural change in workplaces to ensure decent and fair conditions for all.
Freedom of Association

People coming together to act in their shared interests is fundamental for a fair and decent society. Yet freedom of association is under threat in Australia. The voice of workers is curtailed and a spate of anti-protest laws are being passed across the country. AIER is committed to advocating for freedom of association. For our thoughts on how to improve the voice of workers' in the current system, read our submission to the ALRC's inquiry into traditional rights and freedoms.
The Annual Ron McCallum Debate

Every year the AIER holds a public debate in honour of  Professor Ron McCallum AO, Australia's leading labour law academic and commentator. We invite panelists representing employers and workers and other stakeholders to debate a contemporary topic of interest. In 2016 the debate topic was "Inequality and Insecurity". Watch to last years debate or read the insightful and at times controversial comments of our panelists.
Work in the new economy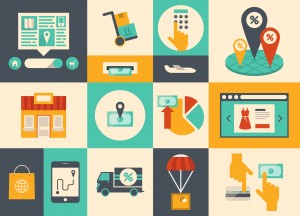 At the AIER we have expressed deep concerns about the "uberisation" of work. Technology is having and will continue to have a profound effect on how work is performed. The current trend is towards more precarious work with fewer rights for workers, as epitomised by Uber. How we as a society decide to use technology will determine whether it entrenches growing inequity or is used to create decent and fair work.