Adopting the principles of the International Labour Organisation and its commitment to tripartite processes, the Australian Institute of Employment Rights (AIER) works to promote the recognition and implementation of employment rights in a cooperative industrial relations framework.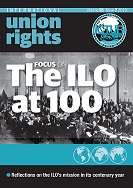 Our Executive Director, Renee Burns has contributed to an ILO Centenary Issue of International Union Rights produced by the London based ICTUR. The piece examines the extent to which Australia complies with its international labour and human rights obligations and the...
The AIER today made a submission to the Senate Education and Employment Legislation Committee Inquiry into the Fair Work (Registered Organisations) Amendment (Ensuring Integrity) Bill 2019.
We argue the proposed amendments are in direct violation of Australia's labour and human rights obligations under international law, violating the free and democratic administration of trade unions, which is fundamental to the ability of workers to protect their rights at work and further the social and economic interests of the population.
As proposed, we argue the EI Bill represents a targeted regime of substantively and procedurally unfair sanctions that:
• may be initiated by an unreasonably broad range of actors;
• are available on the basis of a wide variety of grounds, conflating serious crime and civil or technical breaches; and
• fail to adequately distinguish between individual and organisational liability.
As such the proposed Bill represents a significant over-reach to the recommendations of the Heydon Royal Commission and risks upsetting the balance between the benefits of registration under federal law and external regulation of an organisation's internal affairs and activities.
We urge the Committee to recognise the greater cost of denying internationally accepted human rights for democratic civil organisations and their members, and recommend the unequivocal rejection of the EI Bill.
Australia's current workplace relations system and related laws are failing to provide a fair go for people who work and those seeking work. The AIER is embarking on an ambitious project to develop a new workplace relations architecture. This is a bold project to that will look to reconfigure industrial relations, human rights and health and safety laws and regulations. As a society we are facing significant economic and social challenges, including profound and rapid changes in the way work is organised and conducted. At the AIER we believe the situation cannot be rectified by tinkering around the edges with minor reform. We have released our project plan and welcome input and comment.
AIER 2006 Work Choices Debate
With the recent passing of inaugural AIER Patron, Hon. Bob Hawke, we have been looking back over his launch of the Institute and involvement in our early debates and events. Here's our first debate moderated by Jana Wendt and featuring:
Hon. Bob Hawke
Hon. Joe Hockey
Hon. Stephen Smith
Professor Ron McCallum
Assoc. Professor Paul Gollan
Sharan Burrow, ACTU
Peter Tighe, CEPU
John Robertson, Unions NSW
Mark Goodsell, AiG
Stephen Smith, AiG
Michael Harmer, AIER
Hon. Mordy Bromberg
Fiona Hardie, AIER
 The footage begins at about 5 minutes, enjoy!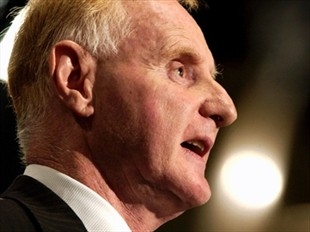 The 9th Annual
Ron McCallum Debate
Representation and voice in the new world of work
4:00pm – 6:00pm, Thursday 31 October 2019
UTS Auditorium, Dr Chau Chak Wing Building
14-28 Ultimo Road, Sydney
Join us in this, the centenary year of the ILO as we discuss and debate the role and form of representation and voice in the new world of work. Asking what does freedom of association – a foundational principle of the ILO – need to look like 100 years on? and how should it be expressed?
Moderated by the Hon Geoff Giudice AO, with reflections from Emeritus Professor Ron McCallum AO, the panel discussion will feature:
Natalie James, Partner, Deloitte and former Fair Work Ombudsman;
Professor Rae Cooper AO, The University of Sydney;
Michael Kaine, National Secretary, Transport Workers Union; and
Sue Bussell AM, Partner, Workplace Relations Advisory, KPMG.
A free public event
Register here 
to secure your place
Proudly sponsored by: