Adopting the principles of the International Labour Organisation and its commitment to tripartite processes, the Australian Institute of Employment Rights (AIER) works to promote the recognition and implementation of employment rights in a cooperative industrial relations framework.
Ensuring Integrity Bill Defeated
Yesterday's result sends an important message – that the principles of fairness and balance are, and will remain central to the Australian industrial relations system. read more here
Australia's current workplace relations system and related laws are failing to provide a fair go for people who work and those seeking work. The AIER is embarking on an ambitious project to develop a new workplace relations architecture. This is a bold project to that will look to reconfigure industrial relations, human rights and health and safety laws and regulations. As a society we are facing significant economic and social challenges, including profound and rapid changes in the way work is organised and conducted. At the AIER we believe the situation cannot be rectified by tinkering around the edges with minor reform. We have released our project plan and welcome input and comment.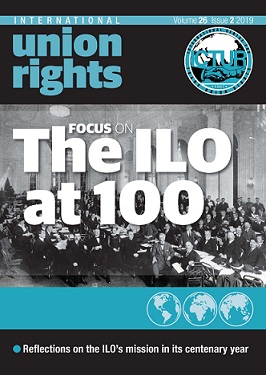 International Unions Rights Journal

Our Executive Director, Renee Burns has contributed to an ILO Centenary Issue of International Union Rights produced by the London based ICTUR. The piece examines the extent to which Australia complies with its international labour and human rights obligations and the domestically felt consequences of non-compliance, including increasing worker precarity and stagnate wage growth.
Access the full text here Australia.free to associate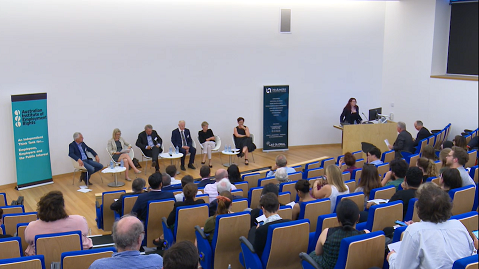 Watch the 9th Annual Ron McCallum Debate
Representation and voice in the new world of work
Moderated by the Hon Geoff Giudice AO, with reflections from Emeritus Professor Ron McCallum AO, the panel discussion featured:
Natalie James, Partner, Deloitte and former Fair Work Ombudsman;
Professor Rae Cooper AO, The University of Sydney;
Michael Kaine, National Secretary, Transport Workers Union; and
Sue Bussell AM, Partner, Workplace Relations Advisory, KPMG.
Proudly sponsored by: